EXOCAD DENTALCAD
Powerful dental CAD software exocad CAD software is known for its speedy operation and ease of use, helping you minimize training costs and maximize productivity. It is reliable and robust even when dealing with complex cases on a daily basis.
WIDE RANGE OF INDICATIONS AND FUNCTIONALITY
Even the standard version of exocad DentalCAD covers a wide variety of indications.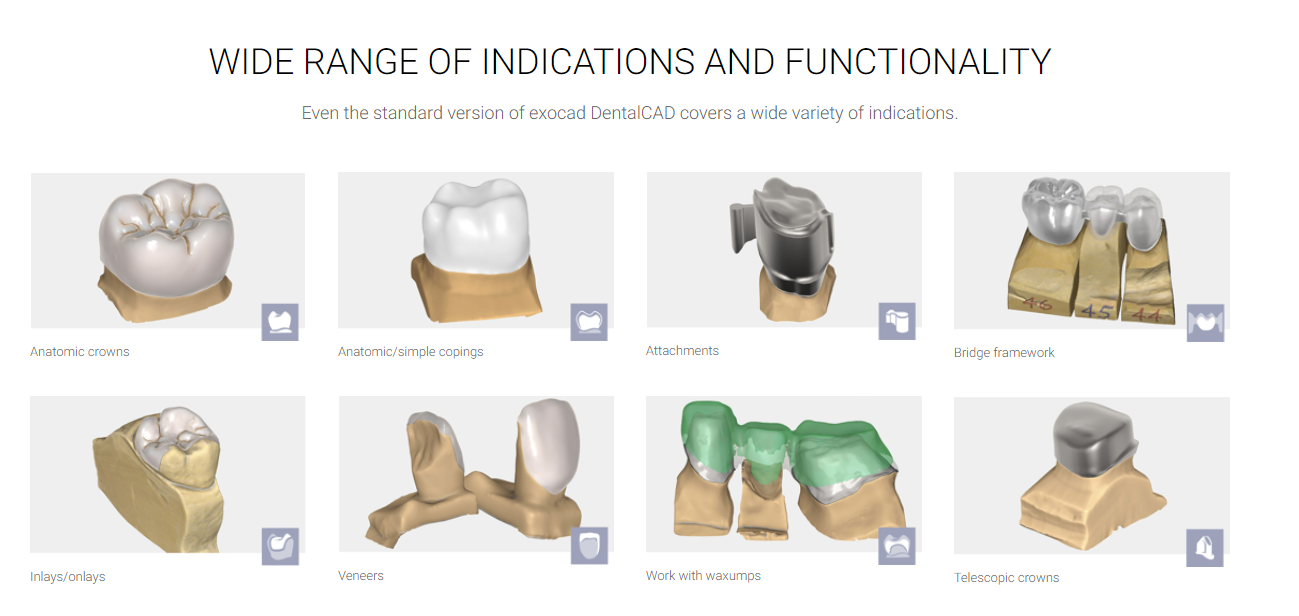 ENHANCED OPTIONS THANKS TO NUMEROUS ADD-ON MODULES
Extensive, versatile, integrated
React to changing market and patient demands by easily expanding your service offerings with one or more of exocad's add-on modules.
Significantly reduce treatment times and frequency while increasing patient satisfaction.

You can find a pdf like this : PDF